25 Jan 2022
2021 InsurTech funding grew with a vengeance over 2020 levels, with more funding raised by Q2 than in the full prior year. One reading the data might assume finding capital got easier than ever.
But digging deeper into the numbers, we see that a large proportion of that funding was in later-stage rounds for larger players. These mega-deals of over 100M made up 2/3 of the funding in the first half of the year alone, meaning early-stage funding may not be as buoyant as the topline figure suggests. And without a healthy early-stage pipeline, we will not have those late-stage companies to fund in the future.
That's why accelerators and early-stage-focused programs are so critical to keeping the energy and momentum going in InsurTech, and why InsurTech NY is hosting our third annual Global InsurTech Competition with a specific focus on early-stage companies.
If you're an early-stage InsurTech, you can compete for awards totaling 200K in value and share your idea with over 400 leading investors, influencers and advisors in the InsurTech space. If you are not an InsurTech, you can root for your favorite founder teams.
Global InsurTech Competition – Early Stage
Applications close Jan 28: https://www.insurtechny.com/competition/

InsurTech Carriers the Next Dotcom? Find out at InsurTech Spring Conference
Digital First InsurTech Carriers are struggling. Root is down from 20 a share to less than 2. Lemonade, once considered a meme stock, is below its public offering. With the carnage in the public markets for InsurTech Carriers, founders and legacy carrier leaders need to do some soul searching.
Is an exclusively digital first agenda the right way to build an insurer of the future?
Hear from the CEO of CSAA, Tom Troy, and QBE CTO, Kean Pandit, how insurers and InsurTechs should balance a customer first and digital first agenda on March 7th in NYC.
See the Entire Agenda: https://digitalorcustomerfirst.eventbrite.com
Upcoming InsurTech Community Events and Programs
Digital First or Customer First – Insurtech NY Spring Conference [Early-Bird ends 1/31]
Mar 7 | 8:00AM – 6:30PM | NYC Marriott Marquis (Broadway)
– 400+ influencers, 40+ speakers, 10 startup presentations, + expo hall
– Featuring: CEO of CSAA, Hiscox SVP of Strategy, QBE Chief Actuary, Munich Re Head of Data Hunting, Transverse CEO, Travelers Head of Growth offerings, and more.
InsurTech Slopes: InsurTech Investor & Founder Forum [Apply on Waitlist]
Feb 17-18 | 2 Days | 1 Day Content + 1 Day of Snow Sports | Park City, UT
– Partners attending from: QBE Ventures, SiriusPoint Ventures, FF VC, Anthemis, Cameron VC, Altamont Capital, and more.
– Attendance restricted to 10 founders and 10 investors
InsurTech NY Sponsors
Thank you to our sponsors of our June event.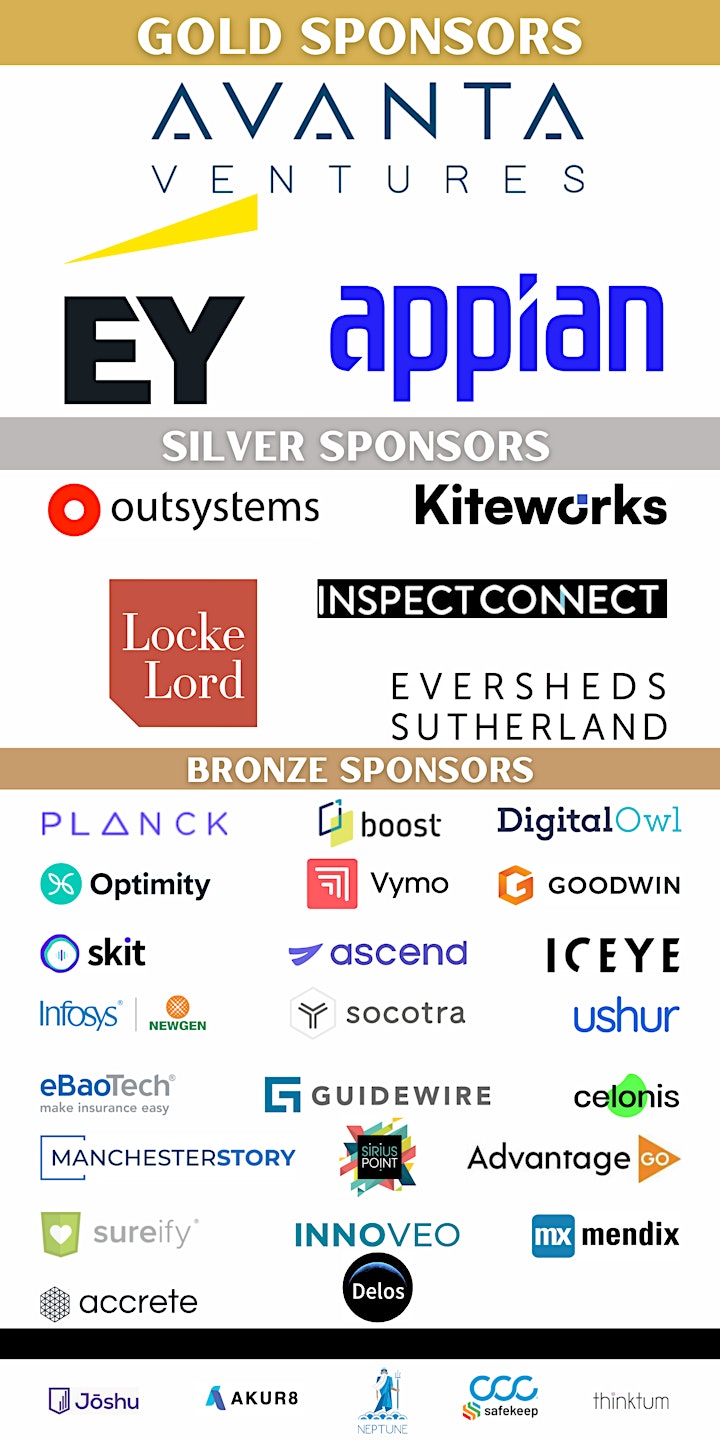 If you are interested in sponsoring, send us a note at contact@insurtechny.com.
InsurTech East Coast Deals, Opportunities, and Partner Events
Discover a curated mix of January InsurTech financings, exits, partnerships, opportunities, and partner events on the East Coast.
InsurTech News and Deals
Sayata ($35M, Pitango Growth) Employee Benefits: Marketplace tool for brokers to search for plans for small and medium businesses and create custom marketing materials.
Bennie ($33M, Silverton Partners) Employee Benefits: AI platform automating broker process, policy maintenance, and supplemental products.
Belong Health ($40M, New Enterprise Associates) Health: Data and AI driven platform focused on streamlining Medicare/Medicaid regional plan coverage product options.
Partner Events and Programs
InsurTech Hartford Symposium (April 26-27): Learn more at: insurtechhartfordsymposium.com/
Reuters AI and Automation (April 26-27): Learn more at: https://events.reutersevents.com/
InsurTech Insights Americas (May 25-26): Learn more at and use "InsurTechNY30" for reduced admission: https://insurtechinsights.com/america/
Jobs at carrier/broker innovation and venture teams
Arch Capital Group – AVP, Digital Partners
Nationwide – Intern – Innovation and Digital Strategy
See more information and apply via our blog: https://www.insurtechny.com/jobs-jan-2022/