We will be updating with more details soon. Please see the agenda below and contact us with any questions.
Agenda Overview
1:00 PM Welcome & Intros
1:15 PM Presentation – Analyst Briefing
2:15 PM Break
2:30 PM Facilitated Roundtable Discussion
3:30 PM Startup Showcase
4:30 PM End
Featured Speaker
Our program will feature an industry analyst to cover the trends and a line of startup founders to showcase their capabilities.
Strategy Meets Action – Partner, Carrier Transformation – Mark Breading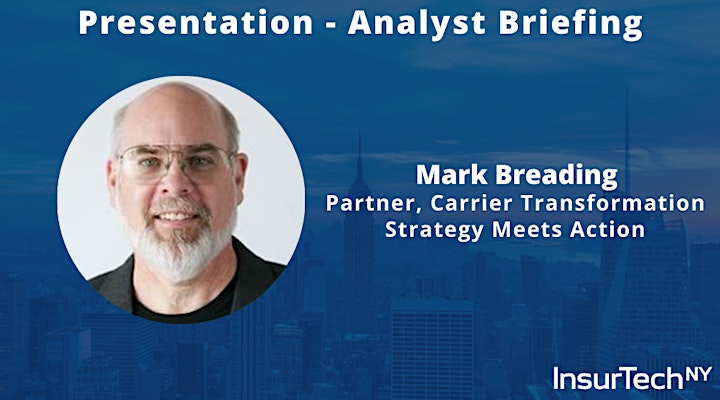 Startup Presentations
Briza – EVP – Growth & Partnerships – James Riviezzo
Covie – CEO / Founder – Trent Harvey
SortSpoke – VP of Sales – Craig Mauchian
Semsee – Co-Founder – Philip Charles-Pierre
ennabl – Founder – Kabir Syed
ProNavigator – CEO – Joseph D'Souza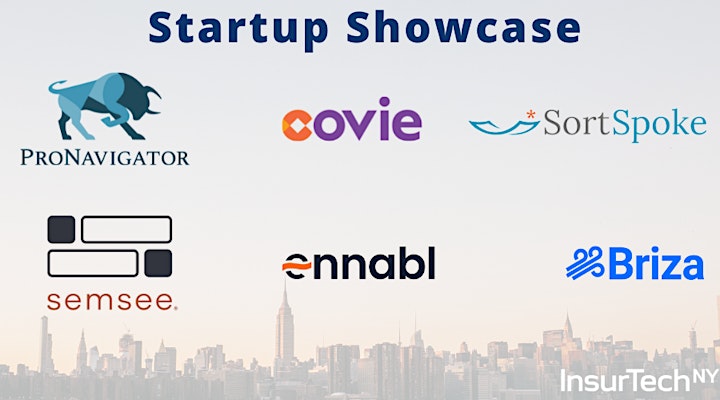 Who Should Attend
Distribution: CRO, Managing Directors, and VP
Underwriting: CUOs, VPs, Directors, and Managers of Underwriting
Policy Admin: VPs, Directors, and Mangers of Policy Administration
Corporate Innovation Membership
Being a trailblazer in corporate innovation is a difficult path. Successful projects require coordination between startups and internal stakeholders, often completing work that has never been done before.
InsurTech NY is here to help. Gain support, knowledge, and experience from a network of your peers. Leverage the strength of the largest InsurTech community in North America. Access programs each month to support your innovation goals – global competition, executive briefings, educational programs, and an accelerator.
Space for additional carrier and broker members is available. To learn more, check out www.insurtechny.com/carrier-broker-innovation or please email contact@insurtechny.com.
InsurTechNY's mission is to bring together carriers, brokers, startups, and investors to help accelerate the digital transformation of the Insurance industry in the greater New York region. We do this by facilitating new relationships and sharing insights from influencers within the industry through hosting 6 educational and networking events a year (est. every 2 months). Please visit our website, www.InsurTechNY.com for more details.
A Previous InsurTech NY Event
Below is an example of one of our bi-monthly events (Dec 5). Influencers from Carriers/Brokers such as NY Life, Prudential, and Everest Re and InsurTech startups such as Hyper Science and Livegenic and investors from IA Capital and Overlook Rock attended the event from the greater NY region and beyond.
Video: Full event on Youtube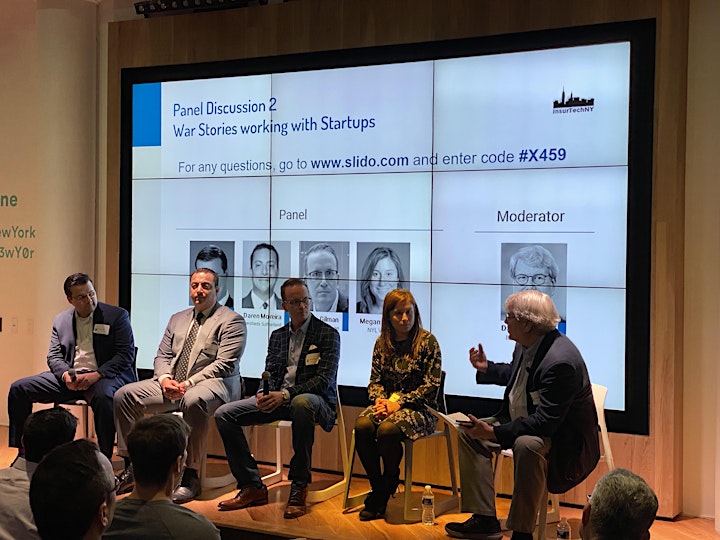 Follow us on social media.
Linkedin: https://www.linkedin.com/company/insurtechny
Twitter: https://twitter.com/InsurTechNY
Meetup: https://www.meetup.com/insurtechNewYork/
Youtube: https://www.youtube.com/channel/UC5VDD9uyFajGZsa-5u_2_ZQ
Privacy note: InsurTech NY collects your email and phone number at registration. We use your information to share news and updates about this event and future events. We also reserve the option to share your information with our event sponsors. If you wish to opt-out, please email contact@insurtechny.com.