24 Feb 2022
Everyone always says our industry is a relationship business, and that means building a community is critical to your growth individually and for your business. But what does community really mean?
For InsurTech NY, we think about community as the networks we build together, with colleagues and peers across and around the industry, to support each other, learn from each other, and grow. Building that kind of community doesn't happen by accident, and it doesn't happen simply by attending events.
Community to us is about the in-between moments that happen at conferences where peers network and deeper conversations happen over dinner.
That's why we have been putting together many different opportunities to engage and build community together. Some recent examples include (1) a women leaders dinner we co-hosted in San Francisco in December; (2) InsurTech Slopes in Utah with InsurTech Hartford; (3) a dinner we are helping CT Innovation coordinate for CT leaders attending our Spring Conference.
What does community mean to you?
We want to know what community means to you. Take a few seconds and vote on our LinkedIn Poll to share your favorite industry-specific community activity!
LinkedIn Poll
Less than 2 Weeks to InsurTech Spring Conference
We will be hosting more than 400 ins. leaders in NYC on March 7th. Many have asked who will be there. Below is a shortlist of the carriers and brokers that will be in attendance.
Accelerant, AF Group, Alliant, AWAC, American European Ins., American Family, AmTrust, Berkley Environmental, BerkleyRe, Clements, CNA, CNO, CSAA, DLI, Employers, Gallagher, Graham Co, Guy Carpenter, Hippo, HIscox, HSB, Lincoln, Lloyds, Lockton, Markel, Marsh, MunichRe, Mutual of Omaha, Nationwide, Newfront, Next, PacLife, Philadelphia Ins., Prudential, Reliance Standard, SiriusPoint, Sompo, Starr, State Auto, Swiss Re, The Hartford, Tokio Marine, Transverse, Travelers, Unum, and USAA.
Networking on Brella will start on March 1st.
See the Entire Agenda: https://digitalorcustomerfirst.eventbrite.com
Upcoming InsurTech Community Events and Programs
Digital First or Customer First – Insurtech NY Spring Conference
Mar 7 | 8:00AM – 6:30PM | NYC Marriott Marquis (Broadway)
– 400+ influencers, 40+ speakers, 10 startup presentations, + expo hall
– Featuring: CEO of CSAA, Hiscox SVP of Strategy, QBE Chief Actuary, Munich Re Head of Data Hunting, Transverse CEO, Travelers Head of Growth offerings, and more.
Insurtech SF: Investing in Insurtech
May 12 | 5:30pm – 8:30pm | Plug & Play Tech Center (San Francisco)
-Panels Include: Attracting Investors to Pre-Seed/Seed Deals & Being a Strategic to a VC
AI & Automation
June 21 | 5:30pm – 8:00pm | Barclays Rise (23rd St)
– Panels Include: AI + Core and Longevity of AI vs Expert Networks
InsurTech NY Sponsors
Thank you to our sponsors.
If you are interested in sponsoring, send us a note at contact@insurtechny.com.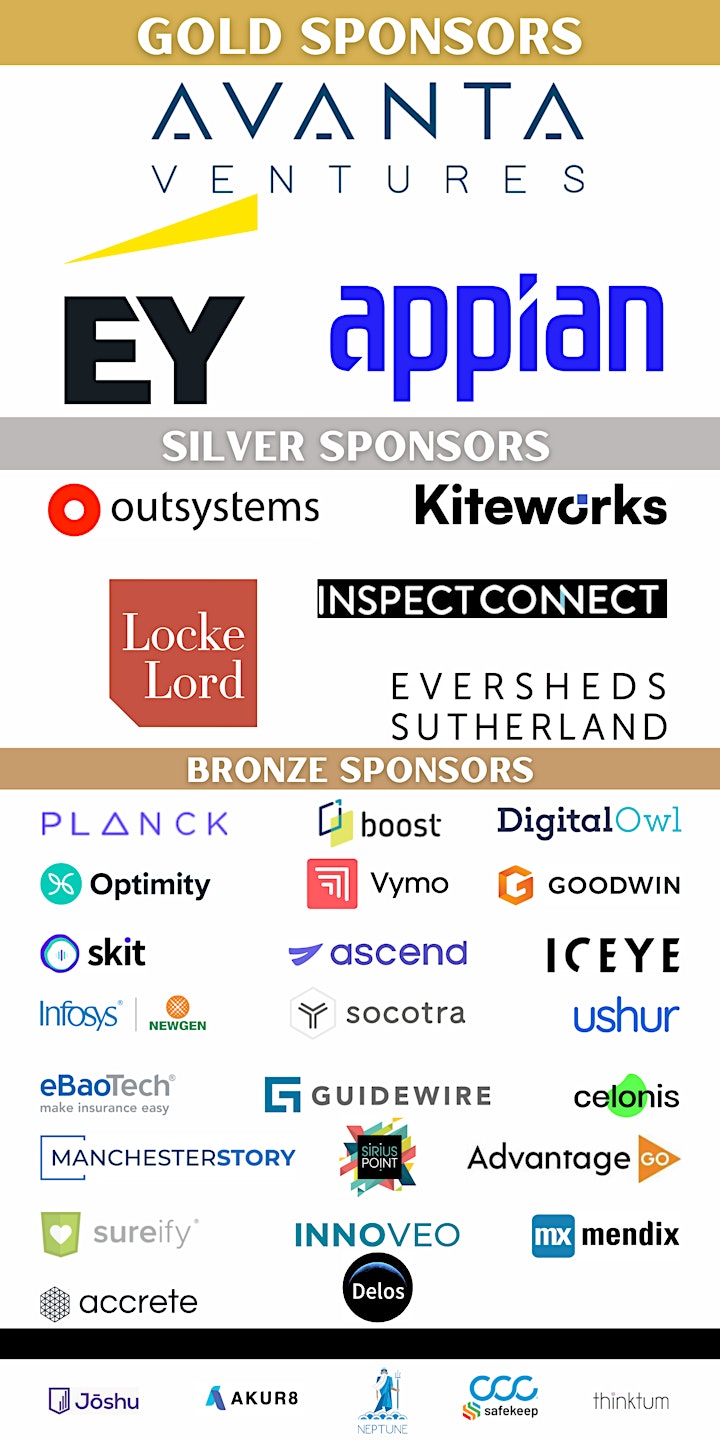 InsurTech East Coast Deals, Opportunities, and Partner Events
Discover a curated mix of January InsurTech financings, exits, partnerships, opportunities, and partner events on the East Coast: https://insurtechinsights.com/america/
InsurTech News and Deals
Ascend (30M, Index Ventures): Payments: API driven payment platform introducing BNPL to the ins. market.
Safekeep (Acquisition, CCC Intelligent Solutions) P&C SaaS: AI driven subrogation management platform.
Sayata (35M, Hanaco Ventures) Small Commercial P&C: Platform to streamline the bind-issue process for SMB ins.
Partner Events and Programs

InsurTech Hartford Symposium (April 26-27): Learn more at: insurtechhartfordsymposium.com/
AI and Innovative Tech (April 26-27): Learn more at: https://events.reutersevents.com/
InsurTech Insights Americas (May 25-26): Learn more at and use "InsurTechNY30" for reduced admission: https://insurtechinsights.com/america/
The Future of Ins. (June 14-15): Learn more at: https://events.reutersevents.com/
Jobs at carrier/broker innovation and venture teams
Arch Capital Group – AVP, Digital Partners
Nationwide – Consultant, Innovation Product Manager
Transverse – Program Manager
See more information and apply via our blog: https://www.insurtechny.com/jobs-feb-2022/