07 Feb 2021
February marks the first month since the start of the pandemic where the 7-day rolling average number of vaccine doses administered per day exceeded 1 million people.
The positive growth trend of doses administered means a return to maskless days is on the horizon. However, most carriers are not ready to plan beyond Q3. The on-going health impacts, changes to the workplace, and the global financial impact all create a wave of uncertainty.
Therefore, simple long-term planning this year can garner a real competitive advantage.
As a community that hosts events to bring people together, we need to understand when we can layer in in-person programs. What matters most to a transition to a post-Covid world is when it happens and how where we will reach herd immunity.
There is a good deal of optimism that we will reach herd immunity by the summer. We did some simple math for you to find out what that takes. Biden's 100-day target is 1.5M doses per day. In order for us to reach herd immunity (70% of the population vaccinated) by summertime, it will take 3M doses/day, twice Biden's 100-day target.
Given the math above, how optimistic are you about our immunization targets?
Most Optimistic: We hit herd immunity by July, reaching 3M vaccine doses/day
Better Than Today: We hit herd immunity by October, reaching 2M vaccine doses/day
Biden's Target: We hit herd immunity by December, reaching 1.5M vaccine doses/day
Each level puts at a vastly different month for herd immunity. Join the conversation on Linkedin and share your vote and reasoning:
LinkedIn Discussion: https://www.linkedin.com/feed/update/urn:li:activity:6764740644322783232

Upcoming InsurTech Events and Programs
InsurTech Spring 2021 Conference: Catering to the Customer of 2025 (10% Off: NewsFeb-10)
Mar 10 – 11 | 2 Full Days | Educational Content, Virtual Expo, and Networking | Virtual
– 75+ speakers, 20+ startup pitches, and a global startup competition
– Featuring: Clover Health CEO, CT Deputy Commissioner, SVP Underwriting SwissRe
InsurTech NY Sponsors
Thank you to our sponsors for supporting the event: e2Value, EY, ClarionDoor, Locke Lord, Britecore, Guidewire, EIS, Vymo, Breathe Life, Microsoft, Launch Hartford, Appian, Duck Creek, Innoveo, Instanda, ushur, Ivans, Insurmi, Slice Labs, eBaotech, Avanta Ventures, Eversheds-Sutherland, Friendly, FastTrack, Bermuda BMA, Thompson & Prince, Insurance Recruiter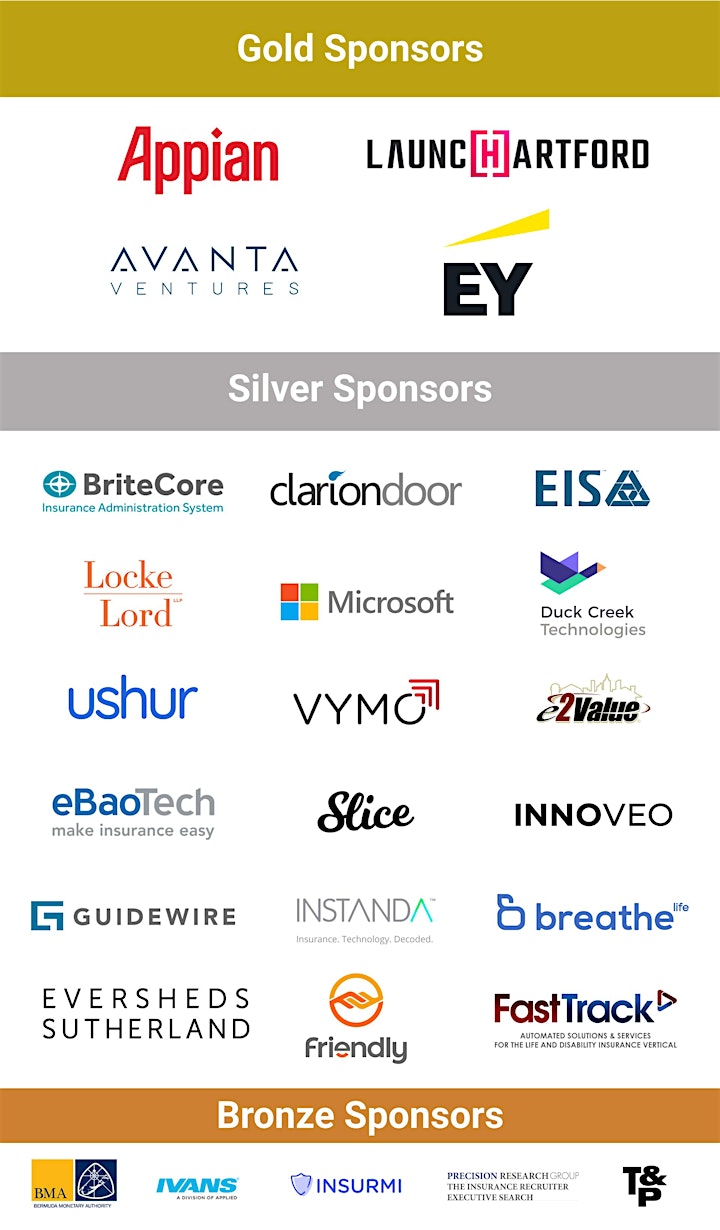 InsurTech New York Area Deals and Opportunities
Discover a curated mix of January and Early Feb insurance financings, exits, partnerships, opportunities, and partner events in the New York area.
TrustLayer ($6.6M Propel Venture Partners) Commercial P&C Lines: Collaborative risk management application that helps reduce friction between businesses.
DealerPolicy ($30M 3L Capital) Auto Lines: Complete digital insurance marketplace for automotive retailers.
Rhino ($95M Tiger Global Management): Personal P&C Lines: Renter security deposit insurance.
Nayya ($11M Felicis Ventures): Benefits Lines: Insurance benefits experience and management platform
Bold Penguin (Acquired by American Family): Commercial P&C Lines: Commercial insuance exchange.
Lloyds Lab (UK InsurTech Accelerator): Accepting applications until Feb 22. Apply here.
The Future of Insurance USA 2021 (Reuters Events): Waitlist is now available for the June 22 program, here.
Venture Summit Virtual Connect West (Young Startup): Registration is available here.
Interested in Volunteering?
InsurTech NY is actively looking for individuals looking to connect deeper into the InsurTech community. We are looking for a writer interested in helping us research trends related to our upcoming December event. If you are interested, email us at contact@insurtechny.com.